Office Tossing
A downloadable game for Android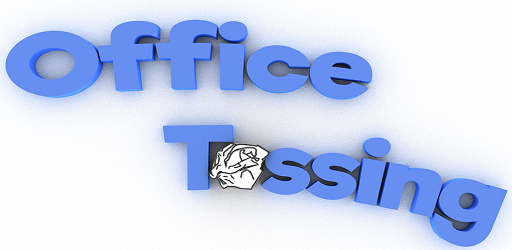 Office Tossing is a turn based strategy game, involving office supplies you can throw them at each other, but be careful not to get in trouble otherwise it could change the outcome of the winner.

Earn paperclips by hitting your opponent with weapons like a paper ball, paper plane, coffee mug, and even a file cabinet. Use the store to spend your hard earned paperclips on awesome office Supplies that can do serious damage.
Show your skills in Office Tossing and beat your friends.
FEATURES
● Play against the computer in single player mode
● Play Against the world with network play, leaderboards and Facebook connectivity
● Play locally with Pass N Play mode
● Earn paperclips by playing single player and online
● Earn achievements and gain golden Paperclips to buy new weapon packs
● Interactive tutorial
● Interactive title screen
Install instructions
Only available for Android, please make sure that you will allow unknown apps to be installed on your device, or just download from the google play store.
Also available on